Handling tips
for your towel
---
Appropriate cares,
washing and drying will maintain
the texture and superior
absorbency of your SHINTO TOWEL,
and also make it environmentally
low-impact.
---
Avoid pulling on pilling of the terry pile; snip carefully with a pair of scissors.
Do not snip pilling of the gauze; pull and stretch the whole towel to put the pilling back to its original state.
Avoid washing colored towels and white towels together, especially for the first several times.
Wash at lower temperature to prevent damage to the fibres and color fading.
Do not use chlorine bleach, and avoid the overuse of fabric softeners as these will damage the cotton fibres and spoil its absorbency.
Set the spinning speed low, around 800 rpm, to reduce friction and prevent from changing shape and wearing off.
Stretch and flap the towel gently before drying to maintain its shape and fluffiness when dried.
For best results, washed towels should be hung to dry in a shady, well-ventilated area.
Set to low heat or gentle setting when tumble dry.
WASHING TEST
Tested in Paris
( Water Hardness : Approx. 280 mg/L )
The finished texture of towels such as softness
and fluffiness differs quite a lot by how you wash and dry them.
Here we introduce some samples which we tested in Paris,
changing "water temperature", "spinning speed",
"use of softener", and "use of tumble drying".
INNER PILE
INNER PILE features lightness, softness, and bulkiness achieved by being delicately woven by our old traditional looms sandwiching piles between gauze surfaces. It gradually changes to corduroy-like texture through washing.
Washing with hard water is more likely to affect the texture of INNER PILE. To maintain its unique texture please follow the handling tips and reduce the damage on the towel.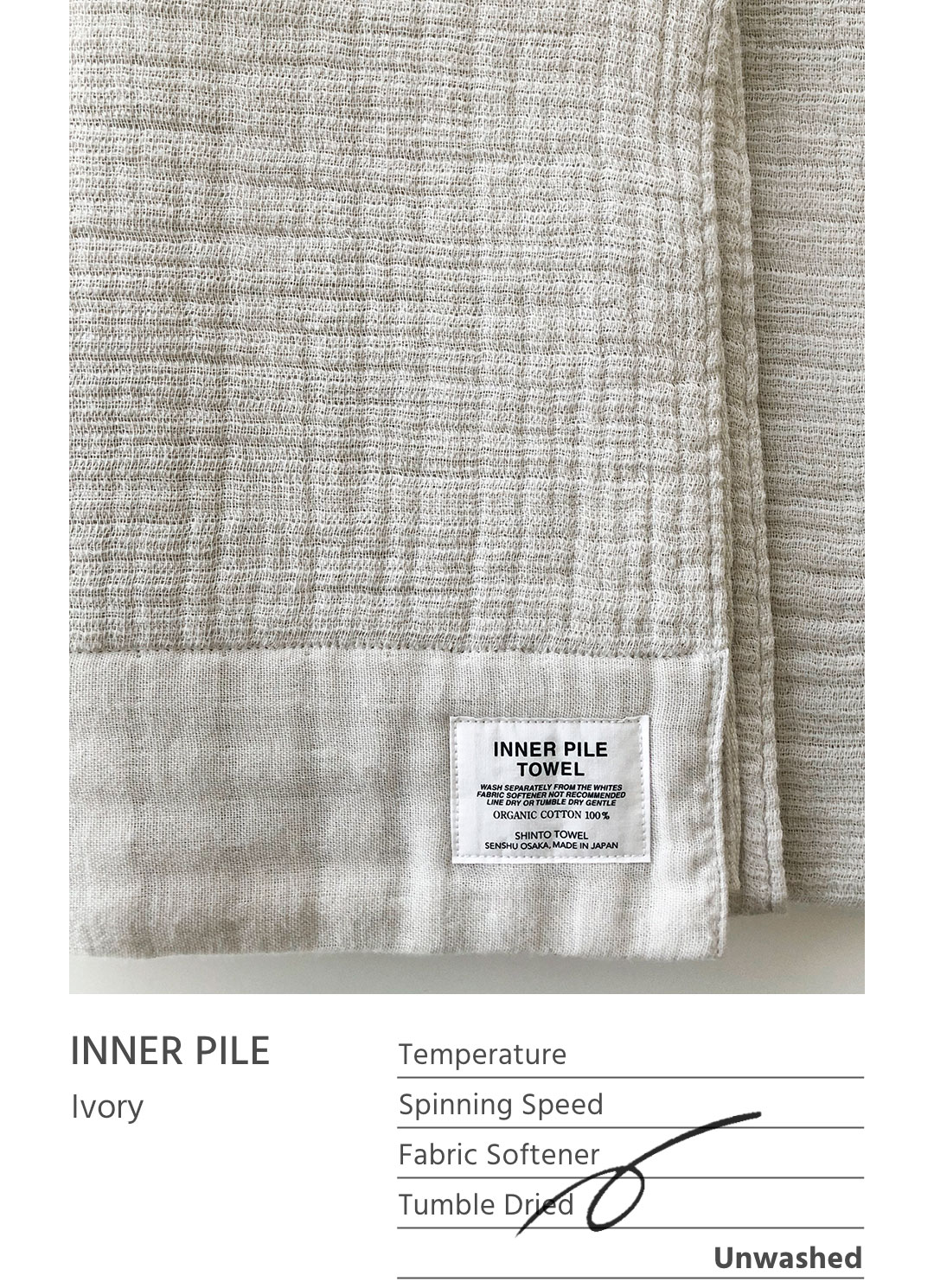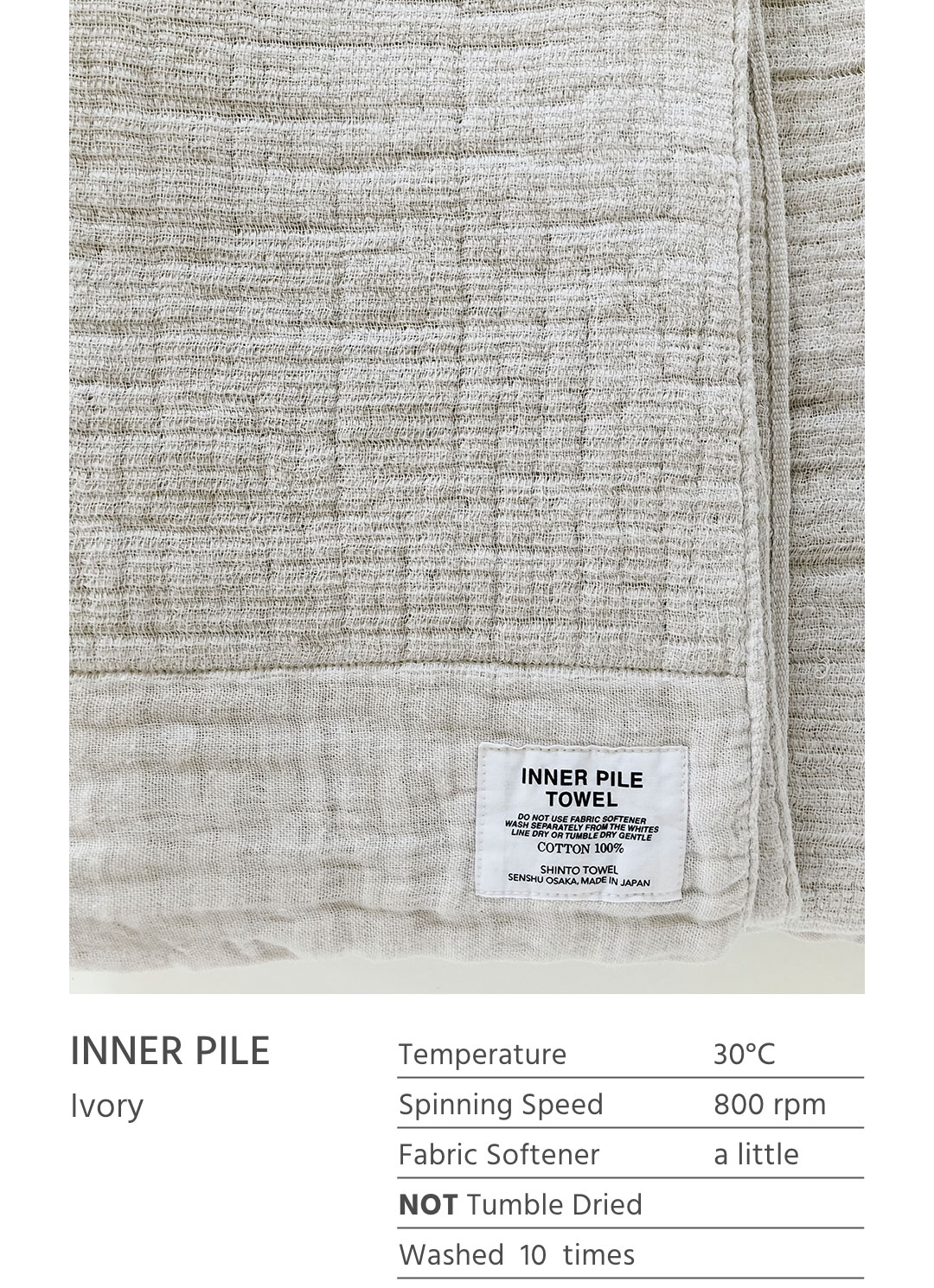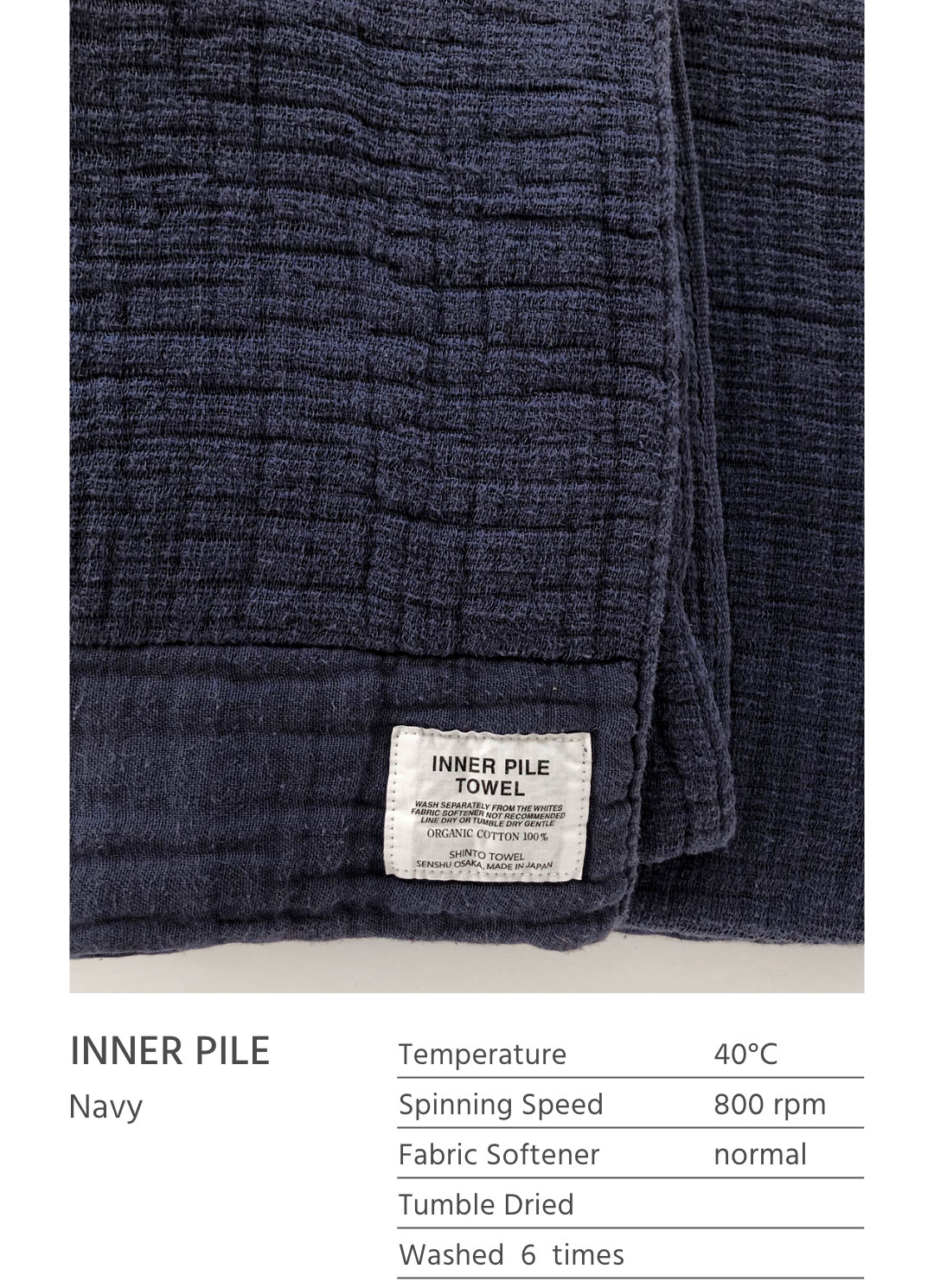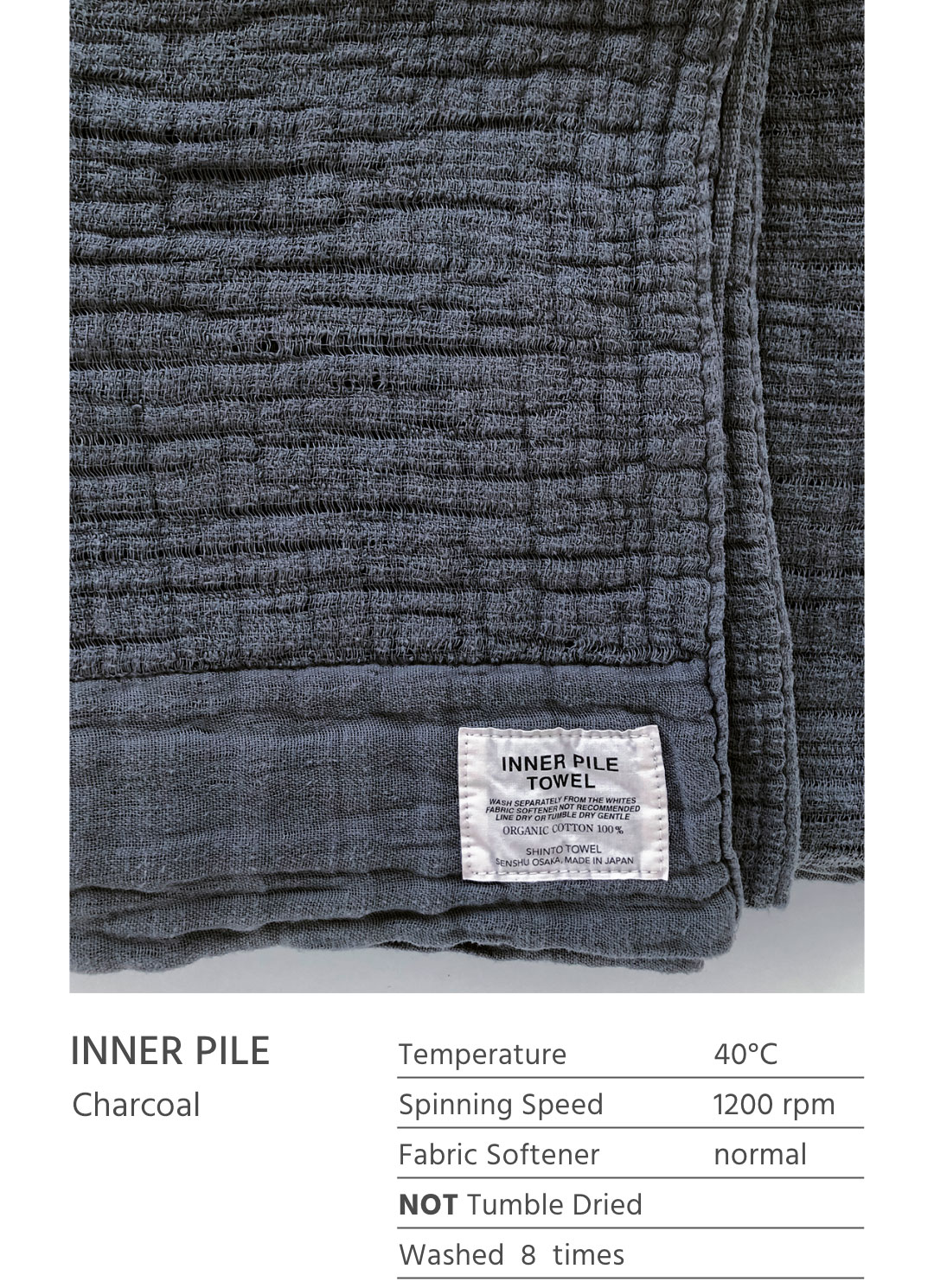 2.5-PLY GAUZE
2.5-PLY GAUZE features unique soft texture and extraordinary lightness achieved by our original 2.5-PLY GAUZE weave making the middle layer half the density of surface layers. Light, space-saving, quick-drying, yet highly absorbent by our traditional refining process « Atozarashi ».
To maintain its unique texture please follow the handling tips and reduce the damage on the towel.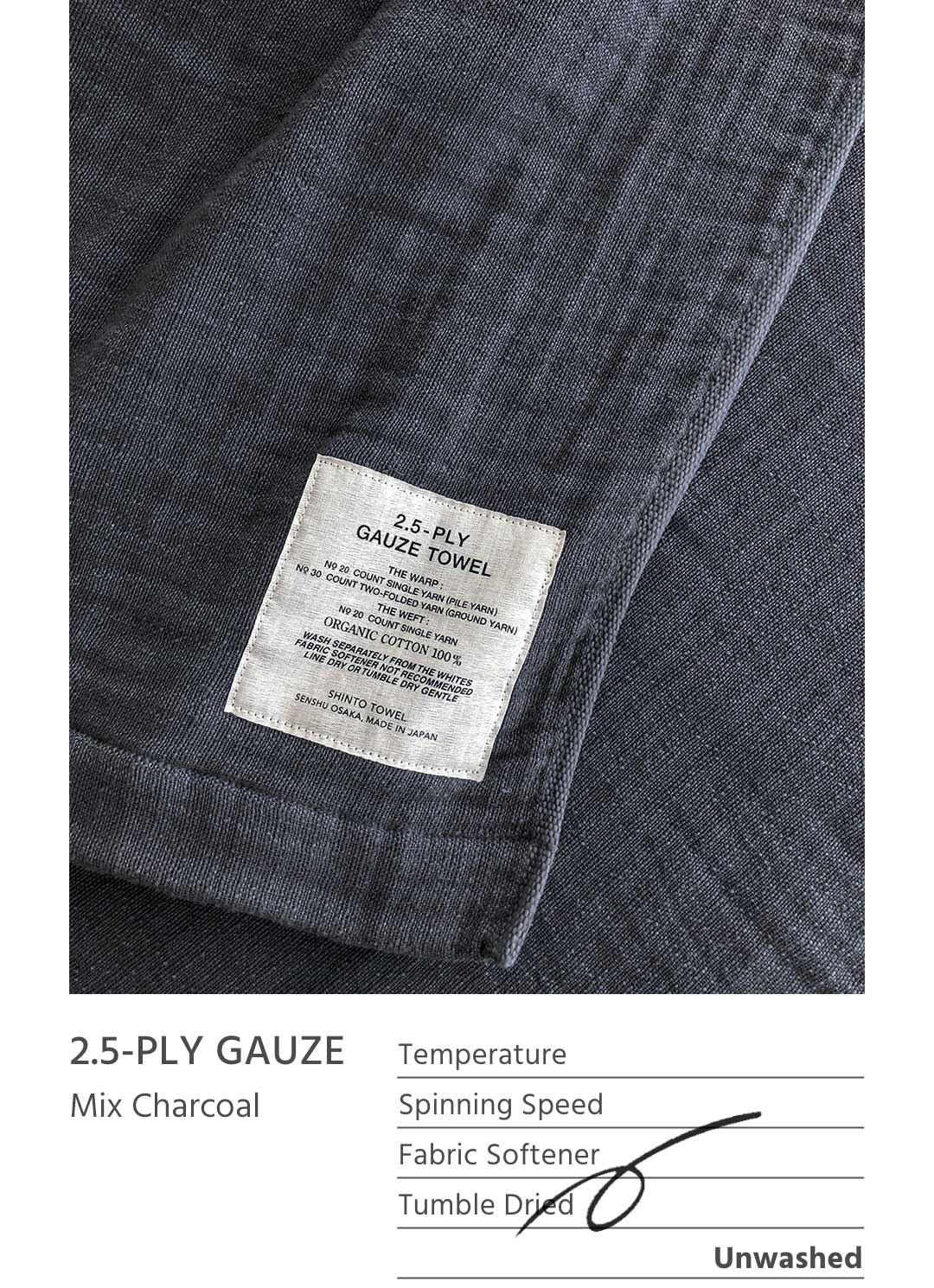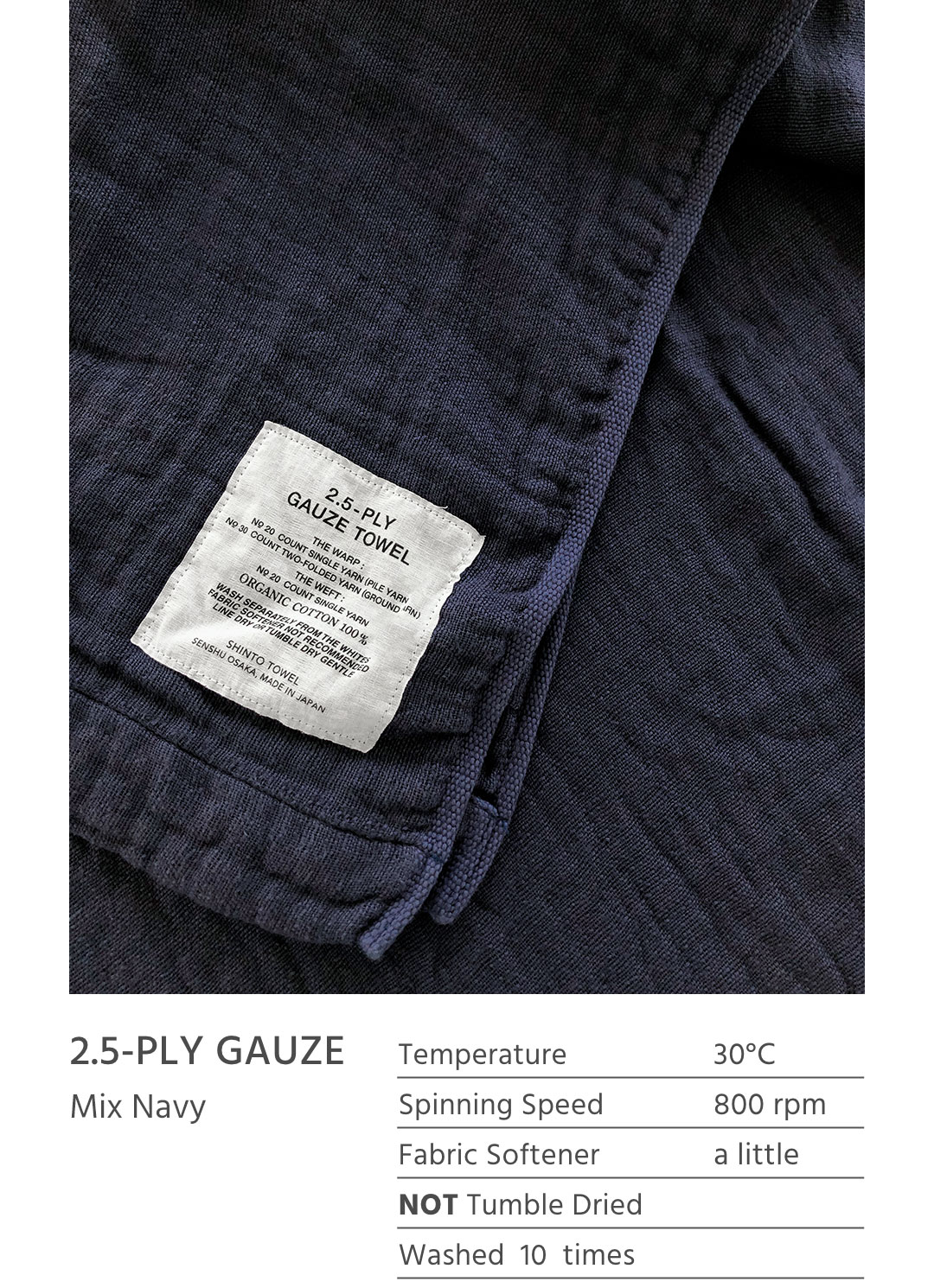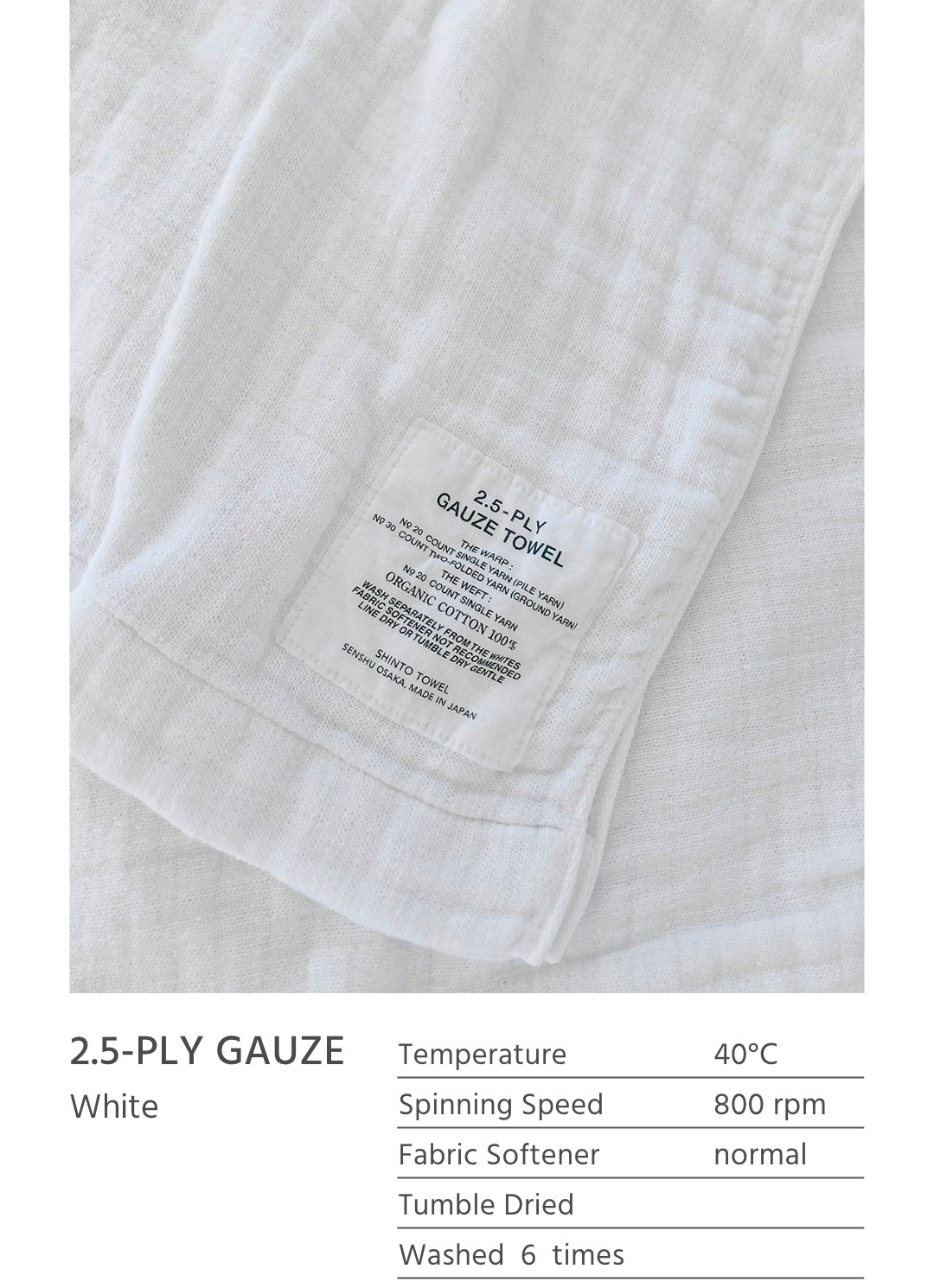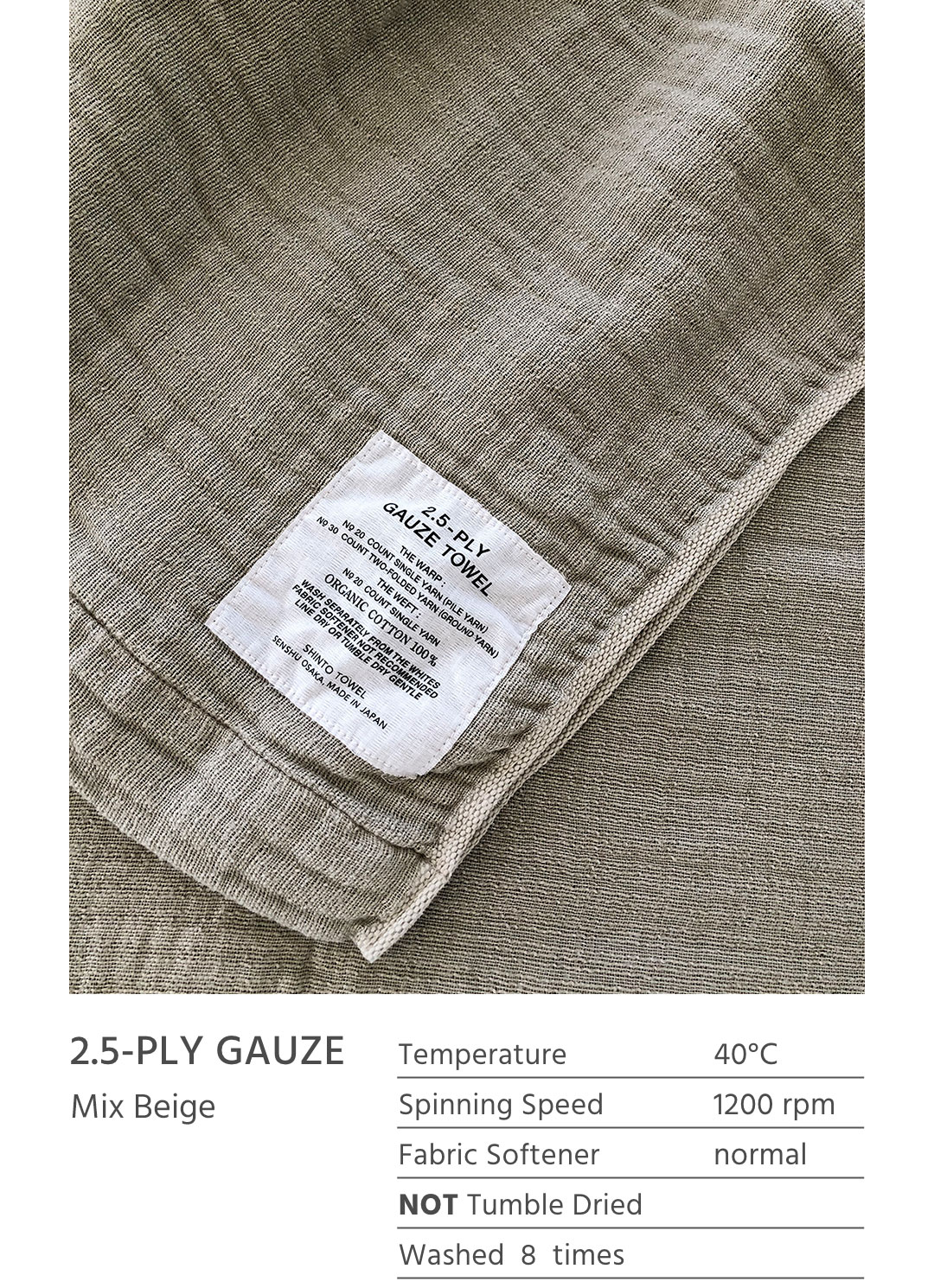 YUKINE
YUKINE features extraordinary high absorbency achieved by spending twice the effort on our refining process « Atozarashi »washing away starch on the yarns, natural oils and impurities contained in cotton fibres, and maximizing the natural absorbency of cotton to its highest potential.